Hi, readers! :)
Here I will tell you about one shopping website that I really fell in love with. It is
MillyBridal UK
. They provide a wide range of products that surely will help you in any occasions or any type of dress you want. Are you a lady in need of an sophisticated wedding dress? And in need of the whole family's attire for your wedding? Look no other, this website is a perfect for one stop shopping for your wedding attire for the bride and even the whole family. Here I'll tell you about my favorite pick from the website, for the bride, the bridesmaid, mother and the flower girl. I'll arange it to one dream y wedding you all wished to have. Stay tuned!
First of all, It is the most important one! The bride's dress!
Too pretty to be true! A dress made from a prefect combination of laces and tulle. I love how it comes with a long see through sleeves made of lace.
Now, It is the bridesmaid dress!
Girls, you might have found your man but still believe me you need your girl to accompany you in your big day!
Lavender colored dress, perfect to beautify your girls and is a matching pair to the outfit of the whole family's attire :)
Next its the dress for the mothers
A-line Chiffon with Appliques Lace Cap Straps Scoop Neck Unique Mother of the Bride Dresses
A classy and timeless choice for your mother!
Last but not least the dress for the litte flower girl!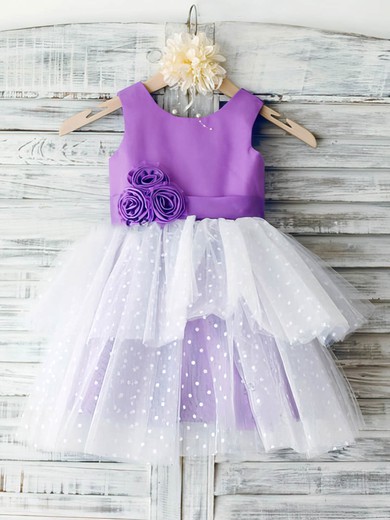 Affordable A-line Scoop Neck Lace Chiffon Floor-length Prom Dress
A lovely dress for every lovely girl.